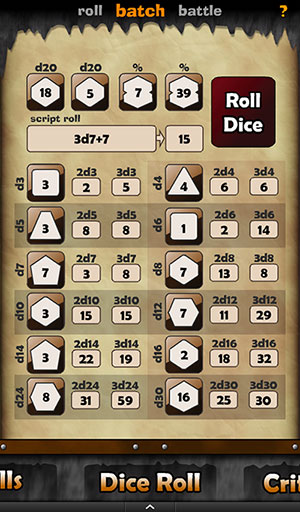 As I wait to hear back from both Apple and Amazon about the Crawler's Companion going live in the app stores, I've been making some progress on the new features. I have the batch roller about wrapped up and I'm now locked in mortal combat with the 'battle master' initiative and hit point tracker.
It's been lovely to experience a bit of creative energy again as my health improves.
Here's a screen cap of the new batch roller screen.