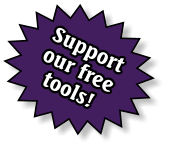 The Crawler's Companion is a free funky dice rolling, rules-referencing, chart-crushing utility for the Dungeon Crawl Classics RPG that you can access on the web or with your iOS & Android devices.
View a series of video tutorials that goes over all the Crawler's functionality:  http://purplesorcerer.com/crawler/help

Access the Crawler 
iOS Version (Get it through iTunes)
(If you enjoy the app, please review it on your favorite app store!)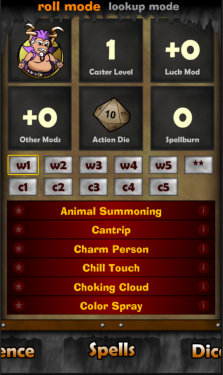 Features include:
Funky Dice Roller: d3-d100 and everything in between
Critical Hit Charts: All player and monster charts!
Failure Charts: Fumbles, corruptions, misfires, deity disapproval!
Rules Reference: Many topics available for quick reference.
Spell Reference and Resolution: Yep, they're all there!
Beta Testing.  As time goes by, we'll continue adding new features to the Crawler. If you'd like to be involved with testing new versions in preparation for going live in the app stores, visit the following links:
If you'd like to be an iOS beta tester, visit:
http://purplesorcerer.com/news/?page_id=351
If you'd like to be an Android beta test, visit:
http://purplesorcerer.com/news/?page_id=354