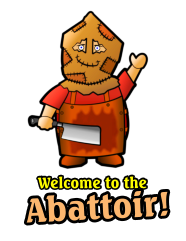 Newest Adventure!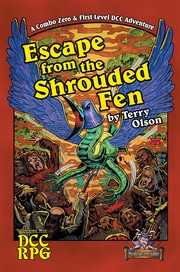 What's New
Added 'Average Joe' dice-rolling method for very average characters!
Added Keshite and Najambi occupations from Tales from the Fallen Empire
Added "Super Ray of Light" option to Lucky Signs
Added 'None' option to weapon selection
Added 'Hide Occupation Weapon' checkbox to generator to suppress showing basic weapon
Added 'Create Blank Sheet' option to create a static upper level character sheet
Full random language support using the Appendix L language table from the DCC Rulebook
Added Lucky Sign options to upper level generator
Added the Lay On Hands table to cleric character sheets
Added funky new dice methods based on Terry Olson's article in this year's Goodman Games GenCon Program Guide!
Multiple Sheet PDF's! Create up to 50 characters in one PDF.
For a short time while the inevitable bugs are worked out on the new version, you can still access the previous generator.
You can now choose to have the character generated in plain text format.
You can also choose to have the generator randomize everything but the level selected, and if you are using a plain text option, create up to 50 random characters of that level!
Dungeon Crawl Classics Tools