The winners have been announced! See them on the Purple Sorcerer Blog
---
I'm thrilled that so many judges and players in the DCC community continue to find great value in the free tools. Whether it's the character generators (nearly 13,500,000 peasants created!), The Crawler's Companion dice-rolling and reference app, our custom spellbook utility, or one of the easy to use demon, dragon, or magic sword generators, each tool has been built with the simple purpose of making it easier for everyone to enjoy the Dungeon Crawl Classics Role-Playing Game! (With the current troubles, I thought use of the tools would drop, but we've actually seen a 50% increase in traffic over last year. Very cool.)
Update #1: Boom! The first goal to cover all the server expenses and software/developers fees for the year is in the bag. Thank you!
Update #2: This community is so incredible: the second goal to help acquire the first batch of new testing devices/equipment has been met! (Also, some great additional prizes have been added to the treasures to check out!).
Update #3: Donors are able to provide 'quick downtime' suggestions for new features for the free tools, and many of the ideas have been really interesting. Keep them coming: this is a great way for me to know what those who use and support the tools are trying to do (or would like to do) with them, which is INCREDIBLY useful information. Thanks for the feedback!
Update #4: Well, wow. We got here: goal #3 completed quicker than expected. I'm not sure why I'm surprised as this happens every year! To work: I've already started beefing up all the servers, and I'll be updating even the secondary servers to secure connections. I'm zeroing in on the best 'bang for the buck' purchases for hardware/testing purchases. Since we're doing so well, I'll likely upgrade some of the purchases to more powerful items that will remain relevant for longer, and can now look at some things that were previously beyond our reach. You all rock: this is going to be a great year on the tools front!
Update #5: Here near the end, Donn Stroud has added 8 PDF copies of Lesser Key to the Celestial Legion to the random prize pool! The pool of prizes is incredible, and I wish everyone could win one. I'll be determining the winners tomorrow once the dust settles. (And sending out the mountain of DriveThru codes!). Thanks again one and all for your incredible generosity.
Update #6: With style! One of the tools most consistent and generous backers sweeps in at 11:57 of the final night with an enormous pledge to put us over $5000! Amazing. What makes it even better is that it is absolutely consistent with the depth and breadth of the giving this year: we've broken the record for the most given in total ($5131paypp), and the most backers (150)! Thank you one and all for an amazing drive!

Tommorow, after a good night's rest, I'll begin contacting the most generous donor to figure up the special prizes, determine the random winners, and start slinging download codes. As is true of every year, I wish there were enough prizes to reward all of you that have given so generously. But I'm truly committed this year to producing new tools (and enhancing old ones) that will reward the tremendous trust you've all placed in the free tools!
Time Remaining in the 2020 Drive
($1000 Level 1 Basic Maintenance Goal: 100% Complete! Thank you!)
($2000 Level 2 Needed Hardware Goal: 100% Complete! Thank you!)
($3000 Level 3 Hardware and Server Upgrade Goal: 100% Complete! Thank you!)
($4000 Level 4 The DCC Community is Unreal Goal: 100% Complete! Thank you!)
The 'You Continue to Amaze' Goal: 114% ($1131)
Why We Have a Yearly Fundraiser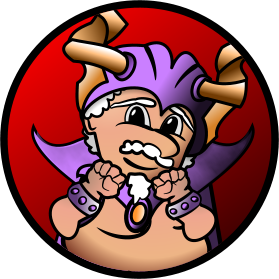 The tools are free, and will always be free. But there are a number of expenses associated with creating, maintaining, testing, publishing, and hosting the free tools, including server costs, development fees, the need for new hardware, mobile devices for testing, and various software expenses. These would be challenging for me to cover, but the incredible generosity that the DCC community demonstrates during our annual drives continues to meet all these needs, and more!
The specific funding and development goals for 2020 are quite simple: in a nutshell, Level 1 (raising $1000) will cover basic server costs, fees, and other expenses, Level 2 ($2000) will provide funds for needed hardware/device purchases, Level 3 ($3000) will provide for additional devices and libraries, as well as beefing up the power of the main server. (Year after year I think the current 'device pool' is sufficient, only to be proved wrong by issues on some recently released phone, tablet, or chromebook. Be it 'too hi-res', or 'too low-res', or 'too fast', or 'too slow', or "good grief what's up with this freaky resolution!" there is no replacement for actually testing on the real thing, and each device added to the pool eventually helps out dozens, if not hundreds of users.)
Giving
To participate in this year's drive, just click on the PayPal button below, and give in any amount you can. You can receive cool rewards! (To get your prizes just provide your preferences in the form at the bottom of the page.)
(As noted below, if you give $10 or more, but less than $40, let me know in the form at the bottom of the page which free adventure you'd like to receive! If you give $40 or more, you'll receive every current Purple Sorcerer title (including the new The Crypt in Cadaver Canyon and the Sullenlands Adventure Omnibus and Guide (previously only available for our Kickstarter backers)), and you'll be added to the Purple Sorcerer Patron page. If you already have a particular adventure, I'm happy to send codes to a friend's account.)
If you're going to receive a Special Treasure for being a top donor, I'll contact you requesting your list of top choices, as well as your address for mailing physical items. Unless otherwise noted, physical treasures are only available to pledgees in the United States, unless we work out special arrangements. Thanks to all of you who continue to support the free tools!
(To streamline things this year, I'll send out adventure codes and additional personal thanks at the end of the drive in one rush. Thank you!)
Prizes! Prizes! Prizes!
In addition to the amazingly generous folks who give to the drive, there are others in the community who provide stunning, often unique prizes. Many items in this pool of goodies are distributed randomly to lucky winners who donates $10 or more. There are also special treasures that can be claimed by those who are especially generous. (The most generous backer has first choice in this pool, and so on). The prizes this year are astonishing... more pics coming!
The drive ends on July 12th, at which time the random prizes will be determined, and I'll begin contacting the most generous donors.
Special Treasures
The special treasures available to this year's most generous donors are, as usual, amazing! The list includes:
New! Resident DCC hero David Baity brings some weird-west flavor to the treasures with a softcover/PDF combo of the Dark Trails Bootleg Edition, along with one of Dave's always amazing swag packs!
New! The coolest dude in DCC, Jürgen Mayer, has brought back the coveted 'Euro-Prize': in this case an incredible DCC Annual Vol. 1 Limited Foil Cover Edition for a lucky European winner!
New! The ever-generous Bruce Cunnington is providing £50/$50/€50 in value to a lucky winner so they can order items from his Dungeon Denizens Etsy Shop! (Even if you don't win the prize, check out Bruce's store: it's full of really cool stuff.)
The Dark Master himself (Joseph Goodman from Goodman Games) is providing an alternate cover (Shana Dahaka) Dungeon Crawl Classics rulebook and five copies (to random backers) of Shadow of the Beakman, this year's DCC Day adventure!
Keith Nelson is back at it, offering a selection of his incredible DCC/MCC/Dark Trails themed table flags! (Check out the back fabric of the flags, and how the stands cleverly disassemble!) It goes without saying that Keith is amazing.
The ever-amazing Jim Wampler from Mudpuppy Games has offered their Deluxe Mutant Murder Hobo Collection:

1 copy of Check This Artifact game supplement
1 copy of Fight This Mutant game supplement
1 set of glow-in-the-dark Mutant Murder Hobo Dice with black velvet embroidered dice bag

The inimitable Harley Stroh has searched through his personal collection to produce a treasure that will enchant the senses: original hand-drawn maps and manuscript for an adventure he wrote for Empire of the East. Possess a piece of Harley!
Our resident genious (generous genius) and awesome Judge Terry Olson is offering a prize of distinction: he will personally run an online session of his 0/1st level adventure "Escape from the Shrouded Fen" for you! And not only that, but the other slots at the table will be filled by DCC luminaries that are just the sort of folks you'd want to game with! How cool is that?!?
Jonathan Snodgrass has added print copies of his upcoming Star Crawl 2nd Printing and new adventure Electric Friends! (He hopes to have them in hand in July or early August, and the winner will receive the first copies out of the box!)
The Thick Skulled One himself, Stephen Newton, is providing a PDF/Hardcopy combo of both Children of the Fallen Sun, and the Last Will and Testament of Obediah Felkner!
The master of zines Jon Wilson is offering an awesome bundle: All The ZInes!+: 1 copy of each: Fantastic! Exciting! Imaginative! 1 & 2, Night Soil 0 & 1, Working Class Alphabet, and a copy of The Bailiff.
Purple Sorcerer Games Purple Tickets: With the Purple Ticket you receive PDF copies of all past and future Purple Sorcerer Adventures for as long as we're kicking! (Including early-release PDF's unavailable to the general public and at-cost print versions). For Kickstarted adventure titles, Purple Ticket holders receive the PDFs and discounts to upper pledge levels.
Random Prizes
In addition to being in the pool to win a random prize, anyone whose donates $10 or more receives a free Purple Sorcerer Games adventure PDF of their choice for themselves or a friend (let me know your adventure choice and DriveThruRPG address in the form below!)
If you give $10 or more you're also in the running for one of the following random prizes:


One lucky donor will receive a Purple Ticket!
Three random supporters will receive the entire current lineup of Purple Sorcerer adventure PDFs!
Map wizard Frank Turfler has added and exclusive final battle map for The Crypt in Cadaver Canyon, 3 PDF copies of his custom Nebin Pendlebrooks Perilous Pantry Battlemaps!, 3 of his Frost Fang Expedition Battlemaps, and 3 of his Crypt in Cadaver Canyon bundle battlemaps!
The ever-generous Jon Wilson is offering 2 additional bundles as random prizes:

Night Soil!+ 1 copy each of Night Soil 0 and Night Soil 1, and a copy of The Bailiff.
Dark Trails Dice Bag! One handmade Dark Trails themed dice bag.
Donn Stroud has added 8 PDF copies of Lesser Key to the Celestial Legion!

If past years are any indicator, more random prizes will likely be added!

If you donate $40 or more you'll also:

Receive the complete library of PDF Purple Sorcerer Adventures, including our newest offering The Crypt in Cadaver Canyon and the Sullenlands Adventure Omnibus and Guide!
Be in the running to win a Purple Ticket!
2020 Development Goals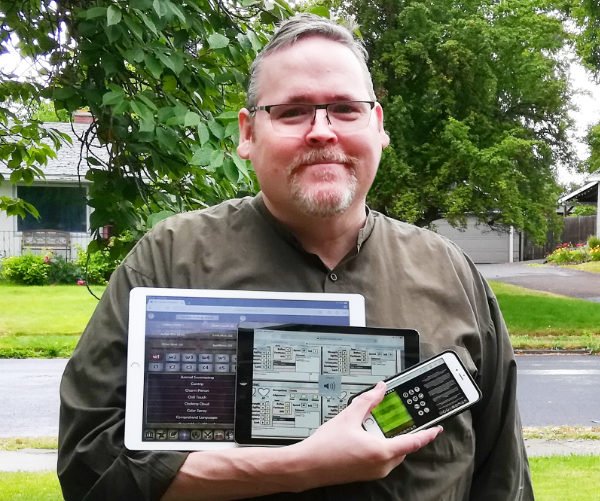 2019-2020 was a fairly difficult year in terms of development. For six months, I dealt directly with the decline and eventual death of my Dad, and this impacted me creatively in ways I couldn't have imagined. This combined with a run of bad health basically stopped me in my tracks. But after my pop's passing, I slowly started getting the bug again, and in the past 6 weeks I've pumped in about 200 hours finishing off the HTML version of the Crawler's Companion that is replacing the app store versions, as well as making significant updates to the Upper Level Character Generator. (Learn more about the status of the app store versions).
Completing this new version of the Crawler will finally allow me to move forward on the MCC version. Other goals for this year include finishing long-in-development projects like the Monster Generator, the Upper Level MCC character generator, adding Portuguese, German, Spanish, and French labeling to the zero level party generator, integrating the Sorcerer's Grimoire into the Upper Level Generator... and a new goal of adding some Lankhmar support to the generators! Obviously, there will be plenty of things to keep me busy for the next 12 months.
Last year I invited those who donated to provide a 'small upgrade' suggestion for the generators, and a number of the suggestions made their way into the tools. Features suggested by the community have included:
Creating 'leveled' character sheets for con play
Detecting shields in occupation goods, and incorporating them in the character sheet
Adding shields to the Upper Level Generator
Making it possible for zero level characters to begin with no items or weapons, so the PC's can begin as prisoners, etc.
Adding a 'Sanity" or "Fear" circle to a particular character sheet for campaigns with a sanity mechanic
Adding new dice-rolling methods
Everyone who donates to the pledge drive this year is encouraged to use the form below to send me a "small upgrade" suggestion as part of your pledge. I'll use this list as my to-do tickler when I'm in the mood to make small updates to one of the tools. So think about how you use the tools, and imagine what little enhancement might make your judging life easier. It can be for any of the existing tools: I'm eager to hear from the community to see if patterns emerge!
Your Info
Thank You
The incredible support of the DCC community makes this all possible. Thanks to each and every one of you who supports the free Purple Sorcerer Games tools!
Note: This is the second year we haven't been able to rely on Google+ as the central hub for organizing and running the Free Tools Pledge Drive. As a result, we all continue to be a bit dispersed these days, so please share the drive in your favorite online haunts to get the word out, and if you'd like to donate something to the prize pool, please let me know: it would be most gratefully welcomed, as I would love to expand this year's pool of prizes!
The Tools in Action
It's always a thrill to see the tools at a table where everyone is having a great time. Last year I whipped together a quick slideshow of images posted in the previous month to the DCC Rocks Facebook group, showing off the tools in action!
(If anyone needs an image removed, just let me know!)